Top Open Source SSO Single Sign On Solutions
The SSO single sign on solution makes it easier for you to access multiple applications securely with a single set of credentials. Although it might sound far-fetched, applications such as NinjaAuth ensures that the data security is unwavering through this service. Begin exploring the open source solutions available today along with NinjaAuth by 500apps.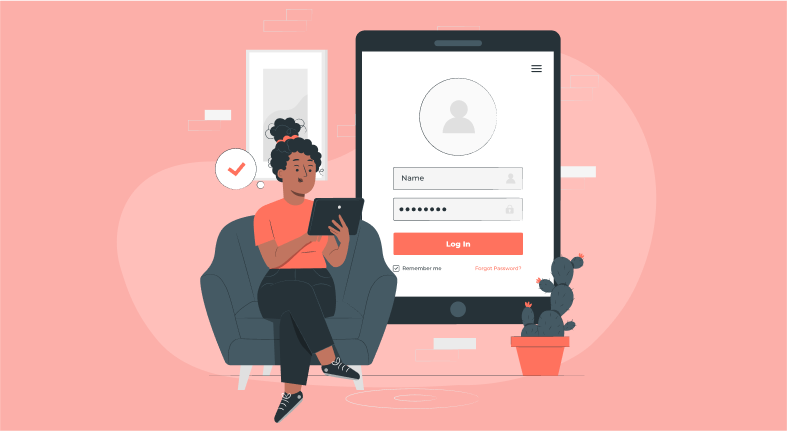 Everyone has access to several applications in this digital age, each requiring a different password. It might be difficult to keep track of and remember all these various passwords. Even if you have fewer accounts, signing in can be a complex and time-consuming procedure. Furthermore, if you have to deal with a large number of accounts repeatedly, it could be a nightmare. SSO Single sign on solutions are made to make it simpler for users to access their accounts. By using these solutions, you can log into all of your accounts with a single set of credentials.
With one of these sso options, you can access all of your business accounts by just logging in to your SSO single sign on provider. It will verify that you are logged in with your SSO single sign on access when you connect to an application or website. Your identity as the authorized user will be verified effectively, by the top sso providers, with the account, and you will then be logged in. With proper tool such as NinjaAuth, you will have access to efficient identity management. After logging in, the SSO single sign on continually recognizes you as being authenticated, allowing you to navigate around the site and between accounts without interruption.
SSO single sign on has substantially changed during the last few years. Particularly in terms of provisioning and security, it has grown increasingly effective at handling the identification and mobility management requirements of businesses and organizations. SSO continues to play a significant part in the majority of identity management software and solutions on the market today as a result.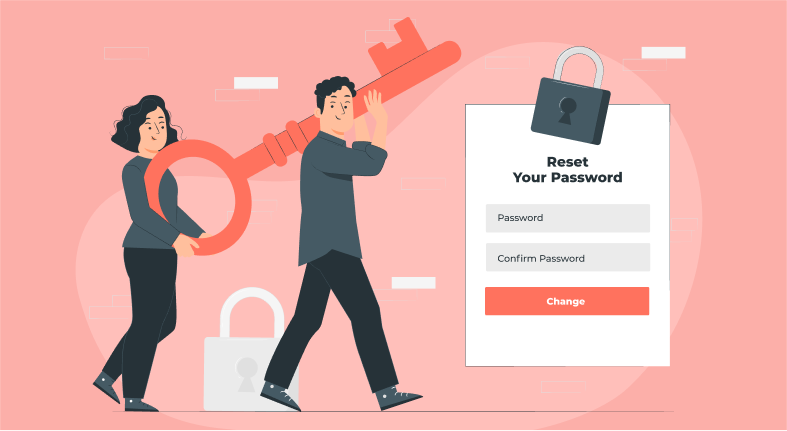 Best 5 Open Source SSO Single Sign On Solutions
SSO Single Sign On Solutions greatly simplify the process for both the user and the system manager. By removing the need to provide a distinct set of login credentials each time a user switches apps or goes from one website to another, a trustworthy SSO Single Sign On Solution such as NinjaAuth by 500apps helps to enhance user experience, offer greater security, save costs, and expedite human operations with proper access management solutions.
The best free and open-source SSO single sign on applications are listed below to help you increase security and simplify user authentication software management.
IdentityServer
IdentityServer is a great open-source SSO Single Sign On Solution on the market. It is a cross-platform framework built on OpenID Connect and OAuth 2. In addition, this open-source software offers centralized authentication and authorization capabilities for a variety of applications. This supports multiple flows, federated identities, and API permission. In addition, the IdentityServer software enables users to sign in to several apps using a single set of credentials. Also, IdentityServer is primarily built in C#, and its whole source code, as well as documentation for deployment and development, is accessible on Github.
Advantages of IdentityServer
Option for a single sign-in and sign-out

API access control

Provider with a customized UI and API authorization

Availability of all OAuth 2.0 Flows

Grant access to websites, mobile apps, Internet of Things devices, etc.

Using code, server setup is done

Integration with .NET core
One disadvantage of IdentityServer is that it lacks features like user registration, multi factor authentication, forgotten password support, and Google Recaptcha support in its code template which you can find in the NinjaAuth application by 500apps.
KeyCloak
Keycloak is an Apache License 2.0-licensed open-source tool built on the SAML 2.0, Open ID Connect, and OAuth 2.0 standards. Additionally, it makes SSO single sign on possible for online apps and services. On Github, KeyCloak is open-source software. The majority of KeyCloak's code is developed in Java, with a little help from HTML and JavaScript. Similar to NinjaAuth, it aids in setting up a safe SSO single sign on service provider. Keycloak supports several protocols, including SAML 2.0 and OpenID Connect. Keycloak also keeps user credentials on-site or through an LDAP or Kerberos backend.
Advantages of KeyCloak
Supports a variety of protocols

Admin console-based centralized management

Users may manage their accounts using an account management console

Client adapters for secure services and applications

Support for user federation using active directories and LDAP

Support for Social Media Login

High Performance as scalable and light-weight

Initiate clustering

Password rules that can be modified
KeyCloak Drawbacks
Inability to integrate with external databases

Not providing alternative login options like OTP over email or message
CAS
CAS, also known as Central Authentication Service, is delegated authentication SSO Single Sign On Software that is open source. It also offers central authorization services utilizing the ticket-based system and is multilingual. The client-server architecture is the foundation for this free, open-source software. Numerous protocols, including OpenID, OAuth, OpenID Connect, REST, WsFederation, and SAML, are supported by the Central Authentication Service (CAS). The most extensive infrastructure for app interaction with third parties is present. This Java-based SSO single sign on application was created. However, all of its source code's documentation for development and deployment is accessible on Github.
Advantages of CAS
Supports a variety of protocols, including SAML, REST, OAuth, OpenID, and OpenID Connect

Well-prepared documentation available

Password administration

Authentication using many factors similar to what NinjaAuth provides

Integrations for Third Parties were offered

User Interface for Log, Monitoring, and Stats Management

Verifying oneself on social media
CAS Drawbacks
Tickets might be stolen by diverting visitors to fraudulent websites

Access to unmapped apps may be provided
Authelia
Another open-source SSO single sign on tool with a huge amount of capabilities is Authelia. The security of this application is well-known, and it offers an SSO single sign on option with control over login attempts. Available on Github, Authelia was created with the Go programming language.
Advantages of Authelia
Yubikey-based two-factor authentication using the Google Authenticator one-time password

Offers LDAP and Active Directory functionality

A stunning user interface for controlling user navigation

Use reverse proxies

DUO Push notifications

Confirmation of identity

Better password management is offered just NinjaAuth does

Option for password reset with email-based identity verification

After too many failed attempts at authentication, access is restricted
Authelia Drawbacks
Lack of support for integrating third-party apps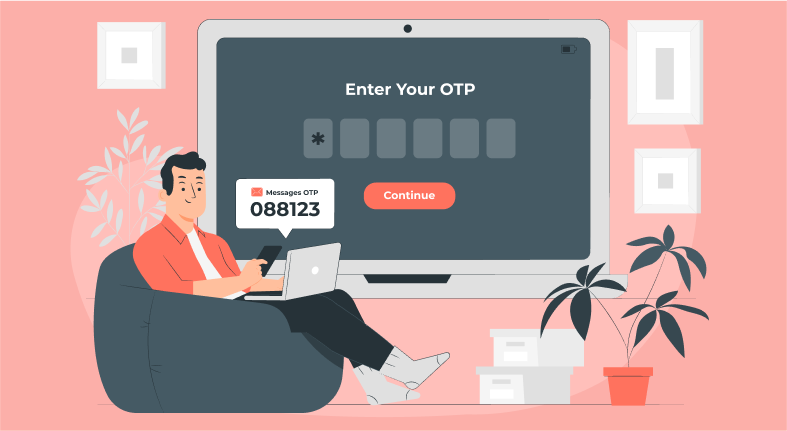 WSO2
The SSO single sign on software WSO2 Identity Server is free and open-source. It is mostly developed in Java, and all of its source code, together with instructions for development and deployment, is available on Github. WSO2 is one of the few open-source SSO single sign on platforms that provides AI-powered CIAM solutions for customers. This application allows businesses to provide their clients with a smooth and secure online experience.
Advantages of WSO2
Integrations of the Cloud with Exceptional Performance

Multi-Factor Authentication

Customizable and Usable User Interface Assured Security Cloud Integration
WSO2 Drawbacks
No integrated BPM processes are available, which NinjaAuth offers extensively

User interface that is less user-friendly

Versions that rely exclusively on cloud integrations and are less on-premise or hybrid
Gluu
Gluu is an open-source identity access management technology that provides SSO single sign on, intending to effectively secure the platforms. It provides a separate directory to store identification data in addition to an authorization server for online and API authentication. Additionally, it offers two-factor authentication, directory integration, authentication middleware for incoming IDs, and a directory for data storage identification.
Advantages of Gluu
Supports integration with directories

Authentication using many factors

Administration of user roles

Support for social sign-on
Gluu Drawbacks
excludes a facility for process mining

being less outward user-focused and more internally based
Microsoft Azure Active Directory
For businesses of all sizes using the Azure cloud platform, Microsoft Azure AD is a crucial factor to take into account. Integrating on-premises control is made possible by a built-in capability called Azure AD Connect. The Active Directory Federation Services features it provides can also support SSO.
This SSO provider offers SaaS SSO apps in addition to giving customers access to the services like Office 365. Due to the many different features it offers, Azure AD is versatile and safe, helping with group management.
All of these top SSO providers can assist you in streamlining your operations and giving you simple access to numerous applications.
Summing it up
Nearly every piece of open-source SSO software discussed in this blog article is utilized extensively in businesses. All the aforementioned SSO solutions have certain advantages as well as drawbacks specific to them. Therefore, we advise you to read this post if you're in the process of selecting the perfect single sign-on application for your business. NinjaAuth by 500apps, although not an open-source product, helps you set up enterprise authentication with a robust SSO single sign on service using minimal code. Moreover, it also provides businesses access to 50+ other applications that they can use to meet their organizational requirements.
Know Why NinjaAuth is the Best for Single Sign-On Solution?
#1
Streamlined Security Compliance
#2
Single Login for Multiple Applications
#3
Easy Deployment of Applications
#4
Improved Control Over Sharing
#5
Combat Password Fatigue
#6
Conditional Access Privilege
#7
Multi-Factor Authentication
#8
Authentication at Ease
#9
Unbelievable pricing - the lowest you will ever find
#10
Everything your business needs - 50 apps, 24/5 support and 99.95% uptime
Join the SaaS Revolution
All-in-One Suite of 50 apps

Unbelievable pricing - ₹999/user

24/5 Chat, Phone and Email Support