Be Prepared for the Future: The 10 Top SSO Providers
A session and user authentication service called single sign-on (SSO) enables users to log into many applications using just one login information.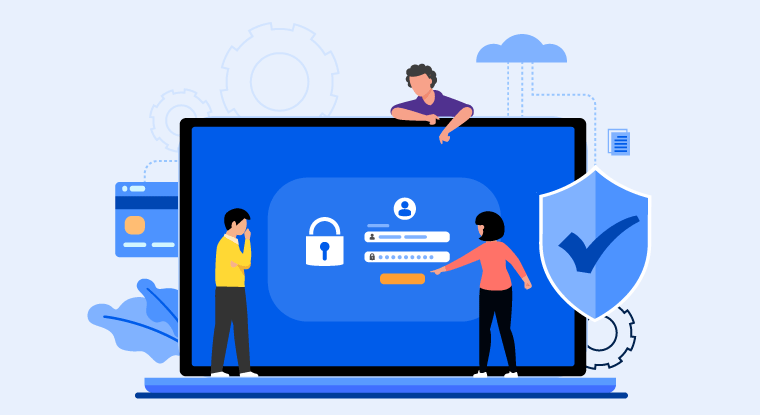 Single sign-on (SSO) is a session and user authentication service that allows users to access various applications with just one login credential. Enterprises, small businesses, and individuals can utilize SSO to simplify the maintenance of multiple users and passwords. SSO (single sign-on) is a system that merges several application login screens into a single screen. To access all of their applications, the users only need to input their login credentials once on a single page with SSO. Consider what would happen if customers who had already been granted entry into a club were requested to present their identity cards to prove their age every time they tried to buy more alcoholic beverages. Some consumers would become upset with the constant checks and would even try to get around them by bringing their drinks in. SSO is frequently used in a business setting, as it is exceptionally beneficial to remote workers who utilize SaaS services.
How to select an SSO Provider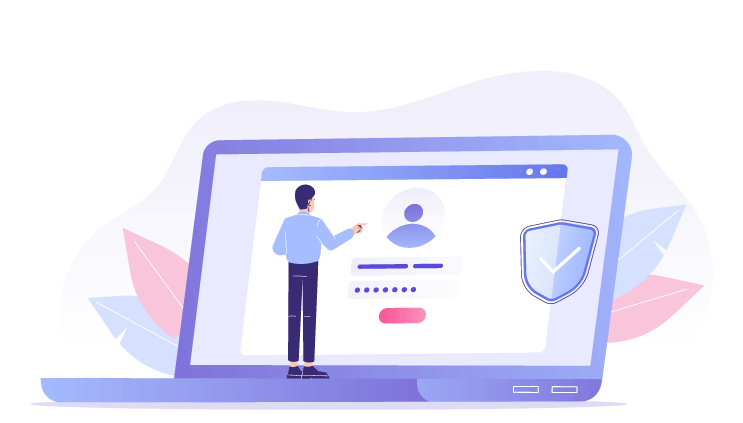 Single Sign-On provider solutions come in a variety of shapes and sizes, with some being on-premises, in the cloud, or both. The finest single sign-on software solutions allow teams to securely access particular information stored in the cloud or a system using a single login and password. Listed below are some of the key points to consider while choosing a secure Single Sign-On (SSO) software.
Multi-Factor Authentication: A good SSO application should add a second form factor, such as an OTP or mobile-based MFA, to authenticate users.
Unlimited Application Integration: The SSO should not integrate with only a limited number of software.
Two-way initiation: Both Service Provider and Identity Provider initiation should be supported by the SSO solution.
Client policies per service provider: Different rules for each service provider should always be supported by the SSO.
User Management: The SSO should provide a single area where the IT team can manage identities, admin credentials, and secure user access, while allowing users to access their apps easily and securely.
Directory Integration: SSO should be simple to connect with your existing LDAP/Active Directory environment, allowing users to log in with their existing credentials and have safe access to apps.
Let us look at the 10 top SSO providers for businesses.
The 10 Top SSO Providers of 2022
NinjaAuth For enterprises that need to handle various apps with varied authentication requirements, this is the ideal option. You can add as many applications as you like and manage them all with a single, quick sign-on. Users may access their accounts without remembering different passwords thanks to seamless access and better security. Furthermore, using SSO with multi-factor authentication (MFA) increases security. The app provides developers with better control by allowing them to quickly maintain code across numerous apps using a single API, reducing the time and effort required to update all software, making it the best SSO provider.
Auth0 Auth0 is a third-party solution that you may incorporate into your app. It enables the application to integrate login and authorization capabilities quickly. In other words, if you want users to log into your app, you'll need to authorize or deny them access and specify what they can and can't do once they're inside. Auth0 is a terrific place to start since it takes all of your programming efforts and puts them into an SDK, which you can then integrate into your application.
Okta Most people associate Okta with apps that use single sign-on or multi-factor authentication, and although this is true, it is far from the end. If such apps are cloud-based SAAS apps, chances are they are part of their integration network. Most businesses are also developing unique apps for their workers, partners, and customers, such as the Okta WordPress SSO plugin. You can also accomplish this with on-premises apps that are behind your firewall using the new Okta access gateway.
Frontegg Frontegg is a user management platform designed for the Product-Led Growth era (PLG). Frontegg allows for lightning-fast deployment of a robust user infrastructure that is tailored to current application use cases. It supports app developers by addressing everything from basic authentication routines to sophisticated capabilities like multi-tenancy, fine-grained authorization, API-token management, self-service admin site for end-users and subscription enforcement, single-sign-on (SSO), and much more.
OneLogin Using the OneLogin platform to authenticate identity across all your accounts, users may safely log in to various applications with only one username and password. OneLogin offers customers a single-on site that displays all of their work and personal accounts that they may access with their OneLogin credentials. This enhances security posture since administrators can ensure that each account is safe without complicating users' lives.
PingIdentity Ping Identity's SSO solution is designed for scalability by allowing employees to log in to all workplace apps, whether mobile, cloud, corporate, or SaaS, with a single set of credentials from their centralized employee dock. Furthermore, the platform uses artificial intelligence to monitor unusual login attempts. It can require additional verification of the user's identity if suspicious behavior is observed, such as signing in from an unfamiliar device.
WorkOS WorkOS is a three-year-old operating system that several developers and businesses are already suggesting. While there are few internet evaluations and updates at this time, the firm already has clients such as WebFlow, Eden, and AirBase. With SCIM provisioning and HRIS interface with Workday, Gusto, and others, clients may now access automatically produced audit trails (SIEM).
SecureAuth SecureAuth is an identity security startup that provides workers, partners, and customers with the most secure and flexible authentication experience possible. SecureAuth controls and secures access to applications, systems, and data at scale, anywhere in the globe, as a service delivered across cloud, hybrid, and on-premises settings.
LoginRadius LoginRadius is a prominent cloud-based Consumer Identity and Access Management system that enables organizations to give their customers a consistent SSO experience. The developer-friendly Identity Platform includes a rich collection of APIs for authentication, identity verification, single sign-on (SSO), user management, and account security features like multi-factor authentication (MFA) for online and mobile apps.
FusionAuth Any app may utilize FusionAuth for authentication, permission, and user management. FusionAuth is a developer-friendly authentication system that works with any language or framework and can be installed anywhere in minutes. Every functionality is available as an API, allowing you to handle any use case easily.
NinjaAuth: The Secret to Providing Excellent Customer Service in Your B2B Setup After going through several SSO vendors in competitive markets, NinjaAuth stands on top. B2B stands for ""business-to-business,"" which means a company selling products or tools intended for businesses rather than consumers. Its vast environment solution allows users to access various apps with a single set of credentials, regardless of where they are hosted, while also supporting administrators in managing access to those applications. NinjaAuth also allows developers to create test accounts to experiment with and learn how to use the SSO API's different features without affecting their live account, making it extremely adaptable to varying business needs.
Summing It Up SSO solutions like NinjaAuth address the issue of managing the rising number of users across a vast ecosystem of applications and services by making it much easier to integrate Single Sign-On into your new or current apps. By integrating SSO from the start, you can implement an authentication system that allows admins to seamlessly manage access to multiple applications while letting users conveniently log in using a single set of credentials.
Know Why NinjaAuth is the Best for Single Sign-On Solution?
#1
Streamlined Security Compliance
#2
Single Login for Multiple Applications
#3
Easy Deployment of Applications
#4
Improved Control Over Sharing
#5
Combat Password Fatigue
#6
Conditional Access Privilege
#7
Multi-Factor Authentication
#8
Authentication at Ease
#9
Unbelievable pricing - the lowest you will ever find
#10
Everything your business needs - 50 apps, 24/5 support and 99.95% uptime
Join the SaaS Revolution
All-in-One Suite of 50 apps

Unbelievable pricing - ₹999/user

24/5 Chat, Phone and Email Support