The 10 Single Sign on Benefits to Businesses
Users may log in to several websites and applications with a single set of credentials thanks to single sign-on (SSO).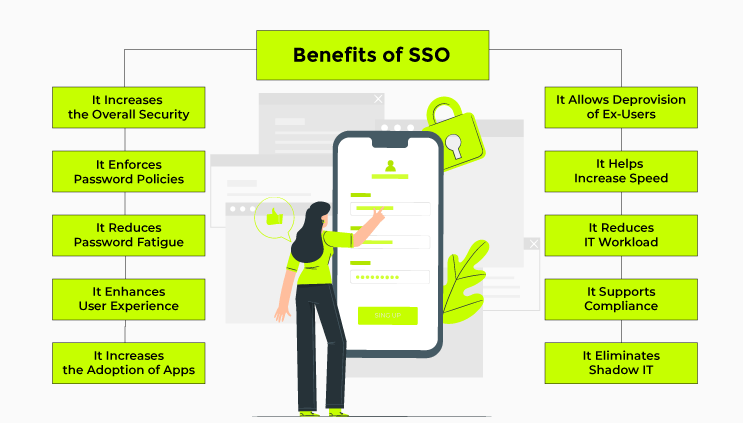 Single sign-on (SSO) helps users authenticate with multiple websites and applications with a single set of credentials. The superior technology combines various application login screens into a single one. 63% of data breaches occur because of non-secure and weak passwords. Moreover, 80% of data breaches get mitigated through multi-factor authentication. SSO allows users to safely use a single user ID and password to avoid security breaches. It is based on credential utilization to access a particular system.
What is Single Sign On?
Single sign on is a user authentication service that allows users to use a single set of credentials for multiple platforms. Individuals, small organizations, and enterprises use multi factor authentication as a service to manage usernames and passwords easily. The technology works on a trusting relationship between the service provider and the identity provider of an application. The relationship depends on a certificate exchanged between both providers. The certification enables the identity provider to transfer identity information to the service provider. The process informs the service provider that the particulars are from a trusted source. Afterwards, the identity data transforms into various tokens in SSO that identify information bits about a user like an email address or the username.
Types of Single Sign On Software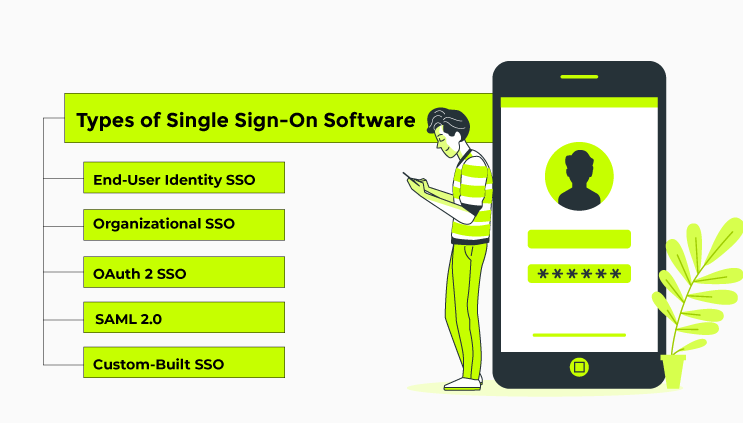 Single sign-on software helps save time by making it easier for everyone to manage the security system. However, achieving the benefits of the technology depends on the type of software required for your projects. You can consider the different sso software options in the market as a guide to making a good choice.
End-User Identity SSO
The end-user identity software focuses on end-user experiences. The identity access management can connect to multiple applications across an organization. The SSO category is ideal for organizations that have relatively few applications.
Organizational SSO
The organizational SSO focuses on an organization's perspective instead of an end user experience. The authentication software functions when users request access to a given resource. The software is ideal for organizations with an established corporate identity who wish to provide their employees with a standard user experience.
SAML (Security Assertion Markup Language) 2.0
The open standard Single Sign On Software is similar to HTML but focuses on authorization and authentication issues. SAML gets integrated into various SSO products and provides a seamless and faster user experience during the login mechanism.
OAuth 2 SSO
OAuth 2 is the best single sign-on software that supports all native mobile applications. The software is an open standard for token-based authorization and authentication processes. OAuth 2 allows third-party services to use end-user account information without exposing the password credentials.
Custom-Built SSO
Custom-built SSO is a broad category that covers everything related to a market. The SSO depends on an organization's internal capabilities, resources, and solutions. Organizations can request information security to build custom SSOs based on their demands and requirements.
How Does Single Sign-On Software Work?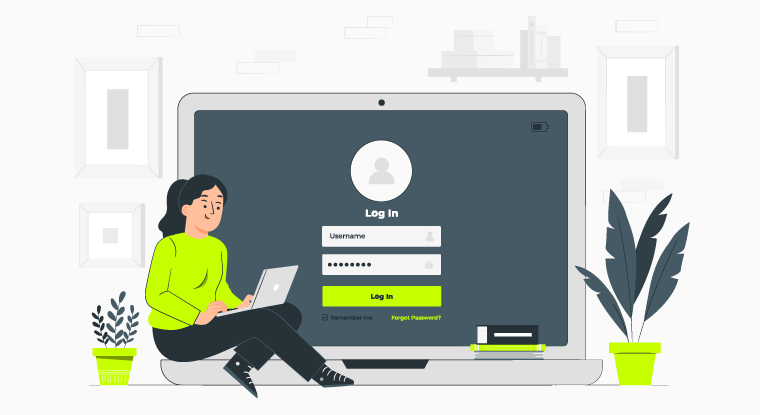 SSO software creates an authentication token whenever a user signs in to the system. The token system is digital information stored in the user's browser or within the server to remember that the particular person is verified. Any application accessed by the user will check with the sign-on service. The identity management software passes the unique authentication token to the application to allow the user to use it. However, a user will get prompted to sign in through the SSO service if not yet signed in. Single sign-on software works by checking user credentials against identity management services. Therefore, an SSO confirms whether the user's login credentials match the database identity without the requirement of managing the database itself.
The 10 Single Sign On Benefits to Businesses
Single sign-on software helps strengthen the secure login of individuals and organizations. Here is a breakdown of the 10 single sign on benefits.
Increases the Overall Security
SSO uses multi factor authentication to transmit user access securely and provides only the necessary information to enhance an organization's identity security.
Enforces Password Policies
SSO helps reduce the risk of poor password management by eliminating the need for multiple passwords and encouraging the users to use complex passphrases.
Reduces Password Fatigue
SSO helps reduce password fatigue by enabling users to select and remember a single password for every application.
Enhances User Experience
SSO makes users more productive and happier because it eliminates the tedious and time-consuming task of entering credentials for websites and apps multiple times.
Increases the Adoption of Apps
SSO makes resources available in a single location and increases the user adoption of promoted apps.
Reduces IT Workload
SSO helps save time and money as the end-users need to keep opening help desk tickets if they forget their passwords.
Allows Deprovision of Ex-Users
The end-users like partners, contractors, workers, etc., who are no longer a part of an organization can get de-provisioned quickly and automatically through the SSO software.
Helps Increase Speed
SSO benefits organizations where departments or people demand unrestricted and quick access to the same applications multiple times.
Eliminates Shadow IT
SSO helps monitor the cloud-based apps accessed by the end-users and prevents unauthorized IT departmental approvals and downloads.
Supports Compliance
Organizations can deploy Application Management to help meet specific criteria associated with various system regulations, documented data controls, audit controls, etc.
The Future of Single Sign-On Software
Implementation of Single Sign On Software integration was easy until the advent of cloud-based applications. SSO execution has become complex because multiple applications get hosted in another technical domain – the cloud. The trend of Bring Your Own Device (BYOD) gives end-users the freedom to use their devices to sign in to a company network. So, the implementation of password management software has become less straightforward.
Users do not have a trusted source to authenticate themselves against access to applications when they get hosted on the cloud. Organizations can attempt to solve the problem by relying on SSO software to have an encrypted database network. Despite the associated complexities, SSO will continue to be an integral part of the security system of organizations for authorization and authentication processes.
Summing It Up
Single sign on software is a blessing in disguise for users who get wary of entering passwords whenever they sign into various applications. The software enables them to access everything using a single set of credentials.
Are you looking for SSO solutions for your organization's security? Look no more as you can get the best single sign-on software with NinjaAuth. It provides SSO solutions at an affordable cost that ensure data security and boosts your organization's productivity.
Know Why NinjaAuth is the Best for Single Sign-On Solution?
#1
Streamlined Security Compliance
#2
Single Login for Multiple Applications
#3
Easy Deployment of Applications
#4
Improved Control Over Sharing
#5
Combat Password Fatigue
#6
Conditional Access Privilege
#7
Multi-Factor Authentication
#8
Authentication at Ease
#9
Unbelievable pricing - the lowest you will ever find
#10
Everything your business needs - 50 apps, 24/5 support and 99.95% uptime
Join the SaaS Revolution
All-in-One Suite of 50 apps

Unbelievable pricing - ₹999/user

24/5 Chat, Phone and Email Support