How to Set up a Great Single Sign On Experience for Users?
Help desk tickets and password fatigue are reduced by SSO because only one password is needed to access all applications.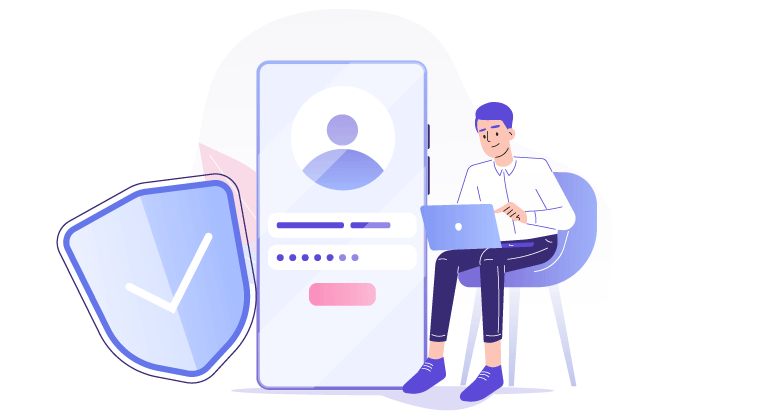 A technique for user authentication known as single sign on experience (SSO) allows users to log into numerous applications with just one set of credentials. With SSO, only one password is required to access all of the applications, which cuts down on help desk tickets and password fatigue. When an employer wants their employees to be able to access a range of applications using their company credentials in a corporate context, this is extremely helpful. All applications must trust a central server to enable single sign-on to function. A cookie is created on this main server when you check-in for the first time. Afterward, if you already have a cookie on the central server, you will be led immediately to the app with a token, without being prompted to log in, indicating that you are already logged in anytime you attempt to visit a second application.
How to Implement SSO in Your Custom Applications It is important to understand how SSOs are integrated into different applications with custom specifications to initiate the authentication after figuring out how to authenticate the users. Applications often need customization on an intra-organizational level, keeping minute details in mind, reaching the majority of users and departments. Customization of any application is not only intended for customers but also for personnel and management. The design and development team typically handles implementation while the branding team handles assets of the organization, reducing the overall process time to deploy results. Typically, each application offers a place to start. To avoid additional security risks, native mobile applications authenticate users using the system browser.
Using Security Assertion Markup Language (SAML), users can log in to the Portal with application credentials. Customer-facing applications employ OpenID Connect (OIDC), which is the industry-standard protocol. The initial step is deciding which OIDC flow to employ, after which you should review the grant mapping instructions.
Any area of the program that permits anonymous access must be quickly determined. The links to the application that cause an automatic redirect to authentication must be identified if users can deep-link to a protected version (or area) of the website.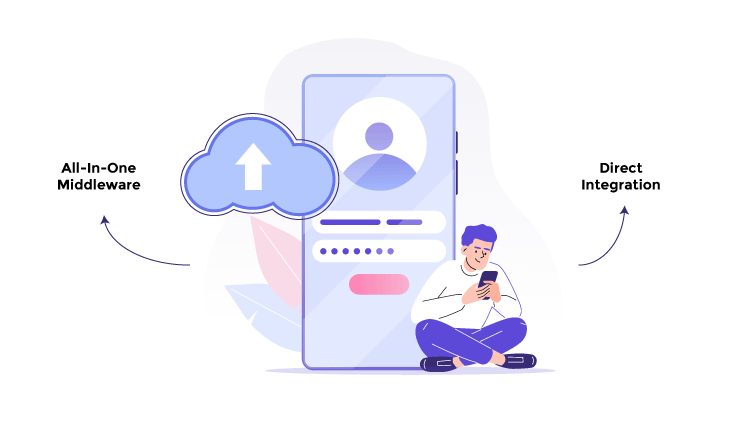 Every day, many SaaS apps sell their software to large corporations. Companies must first adopt Single Sign-On before proceeding through a maze of buzzword compliance of every type (SSO). Many options have surfaced for developers to make SSO integration simpler, but not all of these shortcuts are created equal. In fact, they vary greatly in terms of how they are built and which tasks are carried out by an API platform rather than the app. This results in significant variations in the expenses associated with implementing and maintaining these integrations.
Direct Integration The first few enterprise clients use businesses that can serve as identity providers for other apps. Therefore, one strategy for implementing enterprise SSO is to manually link with the identity providers. In essence, direct integration necessitates SSOs to cook up their own IdP integrations, each of which has a unique recipe that must be mastered. First, this entails keeping track of which of these providers each client is using, developing connectors for each, and including logic to lead users to the proper identity provider flow depending on the company to which their account belongs. For each supplier to be supported. Even though identity providers have converged around standards like SAML and OpenID Connect, each provider's application of these standards differs. However, this still requires adding, updating, and troubleshooting a dozen SDKs for each platform. The big providers do give their well-documented SDKs that abstract away some of these intricacies.
All-In-One Middleware Additionally, there is a class of market-available solutions designed to address all authentication and identification requirements, whether they are for consumers or businesses. At the UI, business logic, and data layers, they offer every component required for login. These parts must be used together because they are frequently closely connected.
Setting Up SSO on your own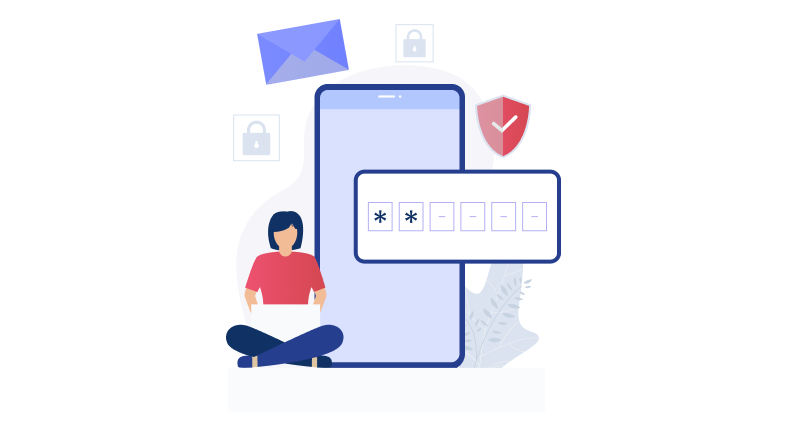 Single sign-on can also be set up independently by administrators and co-admins. Setting up Single Sign-On and enabling single sign-on for your business is simple if you feel confident making changes to the security settings. Application support can be added using the NinjaAuth SSO application configuration wizard. By selecting 'Custom application' from the application selector in the console, you can configure these. An application can be configured using many of the same procedures as a cloud application.
To configure single sign-on on your own:
-Click the User Settings tab by going to Admin Console > Enterprise Settings.
-Click Configure in the Single Sign-On for configuring SSO for All Users section.
-Choose an identity provider (IdP).
-Use the Single Sign-On Setup Support Form to get assistance from Authenticator if you don't see your provider mentioned.
-Upload the SSO metadata file from your IdP.
-Use the set up SSO Support Form to request assistance with SSO setup.
-Hit ""Submit.""
In business and enterprise accounts, SSO authentication is available. As a service provider (SP) for SSO, the application support interface via SAML 2.0 serves as an identity provider in setting up SSO. However, the client must build a federation service (IdP). An admin or co-admin can specify access to corporate apps using an IdP, a user management tool connected to your user store. An internal or external provider may be used to carry out a federation server.
Managed users can log in to NinjaAuth with their company's email address and password during the SSO Enabled phase, or they can use their company's login information through their subdomain.
This setting is suitable for testing, but SSO requirements should be used in production. All the managed users may only access APIs using their organization's login information through their IdP login page. SSO is compatible with all programs and is favored because a unique API for every unique login makes it mandatory to operate on varied resources. SSO shouldn't be necessary for the account if a subset of managed users cannot authenticate via SSO.
If there were any errors during the SSO processing, a status indicator would let you know in the Configure Single Sign-On (SSO) for All Users section. It also notifies the primary and co-admin of the account once the file has been processed successfully. It would be wise to let your company know about the new login procedure at this time.
You can enable SSO for your enterprise once the metadata file has been processed and switch on the SSO Test Mode. Afterward, you can log in to Test Mode with Auth credentials or SSO credentials. Before continuing, it is essential to make sure you can log in and out using the SSO credentials. Finally, you can enable the SSO solution once you have verified that the SSO login flow functions properly.
Summing It Up
Business leaders and entrepreneurs purchase software to address their business-related issues. The business problem won't be solved efficiently if it takes long to interface with that program. If integration stops or fails, it's a missed opportunity and a significant additional expense for you and the application; at worst, it could turn into a legal or security nightmare of epic proportions. For this reason, it is crucial that you plan, design, and implement your SSO solutions quickly, effectively, and securely. This is where NinjaAuth comes into the picture. With NinjaAuth, developers can easily add authentication to websites and applications. All that remains is for you to copy and paste the code into your website or application, then follow the instructions. There's no need to remember all of your passwords. Considering overall usage and implications, it is found that NinjaAuth meets the needs and requirements of almost all levels of an organization, assisting in advance customization and software integration.
Know Why NinjaAuth is the Best for Single Sign-On Solution?
#1
Streamlined Security Compliance
#2
Single Login for Multiple Applications
#3
Easy Deployment of Applications
#4
Improved Control Over Sharing
#5
Combat Password Fatigue
#6
Conditional Access Privilege
#7
Multi-Factor Authentication
#8
Authentication at Ease
#9
Unbelievable pricing - the lowest you will ever find
#10
Everything your business needs - 50 apps, 24/5 support and 99.95% uptime
Join the SaaS Revolution
All-in-One Suite of 50 apps

Unbelievable pricing - ₹999/user

24/5 Chat, Phone and Email Support