Right Identity Management System and How to Choose
Identity Management System (IdM), also known as identity and access management (IAM), ensures that only authorized individuals have access to the technological resources needed to carry out their job duties.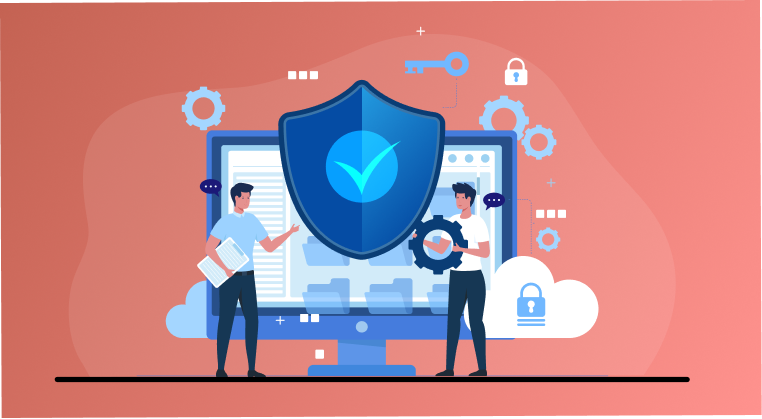 With advancements in technology, it is now easier than ever to steal passwords and hack into networks, emphasizing the importance of identity and access management. More importantly, if your data is not completely private, a breach anywhere on the system could jeopardies everyone's data. This is why it is critical to take advantage of the identity access management security benefits.
About Identity Management System
Identity Management System (IdM), also known as identity and access management (IAM), ensures that only authorized individuals have access to the technological resources needed to carry out their job duties. It includes policies and technology that cover an enterprise-wide process for correctly identifying, authenticating, and authorizing individuals, groups of individuals, or software applications based on characteristics such as user access rights and constraints based on their identities.
Identity Management Systems protect not only software and data access, but also an organization's physical resources, such as servers, networks, and storage devices, from unauthorized access, which could lead to a ransomware attack. Identity Management Systems (IMS) have grown in importance over the last decade as a result of an increasing number of global regulatory, compliance, and government requirements.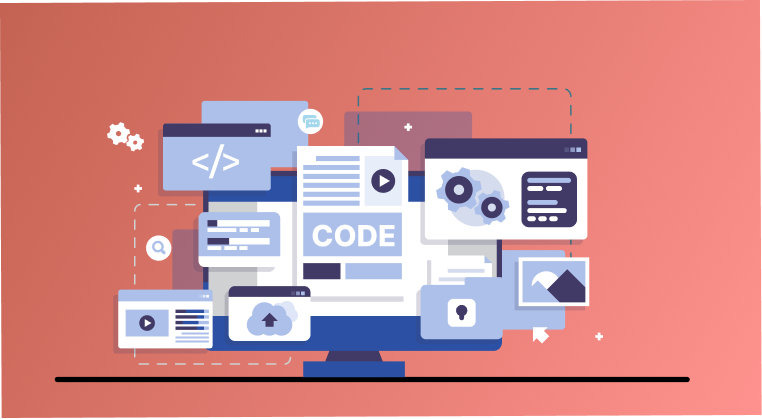 The Benefits Of An Identity Management System
Simplifies Reporting And Auditing
By combining user identities and passwords, single sign-on (SSO) allows IT teams to easily examine where and how user credentials are used. When user credentials are compromised, IAM systems help IT departments determine which users were affected and whose data was accessed during the attack. Additionally, systems with detailed audit trails can track user provisioning and de-provisioning as employees are hired or fired.
Administration Time Saved
Administrative costs can quickly mount up. If additional challenges arise, an efficient and simple solution for allowing users to easily access their workspace and databases will save time.
IAM now allows for the continuous continuation of work. With an easy management flexible administration, a corporation can change access settings, create privileged groups, and simplify user registration processes. Furthermore, a company can begin developing application procedures, user approval, and access modification based on its requirements. When everything is fully deployed, everything is ready to go, promoting workplace efficiency.
Enhanced Security
By carefully controlling access controls to user accounts and apps, identity access management benefits also improve security. Adapting access to the user's digital identity with flexibility allows administrators to monitor operations and, in the event of a security breach, identify the source of the problem. It is critical to remember that looking for identity access management solutions is both strategic for customers and contributes to the security of personal and corporate data in the company network.
Monitoring Access Is Possible
To balance the assessments that administrators must perform, management systems must ensure that digital identity controls and access are carried out by automating procedures and preserving decision agility. One of the most important ways to achieve this agility and automation without sacrificing control is to align their jobs with organizational positions and hierarchies. We may also use business units, geographic locations, and other factors to determine the importance of access to specific information.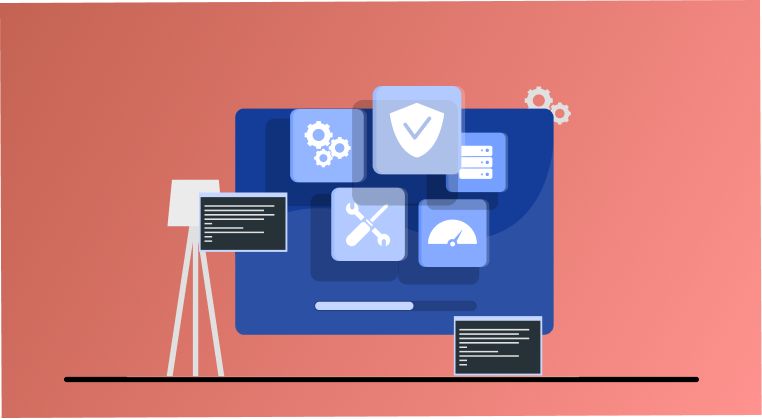 Excellent Information Sharing
In large groups of people, information is frequently lost or mixed up. Data may be difficult to obtain, and file sharing may be difficult. There is plenty of room for collaboration with IAM. Sharing information is simple because these good frameworks provide a single shared platform. Furthermore, it is simple to search for and exchange files while knowing that you are communicating with your colleagues or clients in a secure and respectful manner. By instilling trust, this adds value to the organization. As a result, deciding to transition to IAM is a critical step for every corporation.
Choose The Best Identity Management System
It might be difficult to select the best access management software. As a result, we developed four brief pointers on what things to look for during this process.
First And Foremost, Compatibility Is Essential
You'll need to find a system that can handle multiple types of directories, such as Microsoft Active Directory. You must ensure the availability of databases, application servers, and mission-critical applications. You must also determine whether interoperability with on-premises and cloud apps is supported based on the materials available.
Look For A Tool That Makes The Entire Process Easier
Nothing matters more than usability. A smooth connection that allows for simple addition, modification, and deletion, support for all login policies, and the ability to write multiple identity stores is critical.
Determine How Much Leeway To Provide Users
Internally defining user access is a critical step toward implementing an effective Identity Management System. You and your IT and security teams must decide whether you want your end-users to be able to change their passwords or update their profiles without the need for administrator intervention. Find a programme that allows you to configure these rights in accordance with the policies of your company.
Your Tool Must Evolve Alongside You
Everyone discusses whether or not business strategies are scalable. The same is true for your identity management systems. Your solution should be able to meet increased demand without sacrificing quality as your user base grows. That's all there is to it.
Here are some characteristics to look for when selecting an Identity Management System.
One-Time Password
Your entire infrastructure must be integrated into a single sign-on solutions. As a result, you only need to sign in once to gain access to everything. Not only does this improve the user experience, but it also promotes security. Users are not required to manage multiple authentication providers, nor is IT required to manage multiple permissions.
By connecting all of your systems, you ensure that your IT team will detect problems with the authentication system much faster. IT only needs to keep a single system secure and a single login user account for each employee.
Management Of Privileged Accounts
Many businesses create more privileged accounts for employees at higher levels of the organization, even when it is not strictly necessary. Privileged accounts can put a system at serious risk. As a result, the system should handle privileged accounts and notify the IT department if they are used inappropriately. Privileged accounts should not be used for day-to-day tasks; rather, they should be used only for the purposes for which they were created.
Services For Automatic Provisioning
The more that can be done automatically, the less likely it is that errors will occur, and the more time IT will have to devote to other, more critical activities. Automatic provisioning services reduce the amount of labor required by IT staff while also providing enhanced, automated procedures that can later be standardized.
Access Control Based On Roles
A good infrastructure today is a zero-trust infrastructure. Role-based access control can help with this by assigning specific responsibilities to users and limiting permissions to only what is necessary. Access controls based on roles can also significantly reduce potential compromise risks. Finally, using role-based access control, businesses can better regulate their rights automatically.
Summing It
As we use more data in business, we need a strong and secure system. Securing all platforms and devices will give you peace of mind and the assurance of a solid business, while users and customers will be satisfied with their workload and relieved of the responsibilities that come with technology becoming slow, obsolete, or difficult to run.
IAM delivered as software enables any company to better manage its application. In fact, IAM can significantly improve a company's operations, management, and implementation. Users can work together harmoniously on a platform that operates and combines all of the latest technologies in one secure location.
NinjaAuth by 500apps, for example, provides a single login point for all applications, which you can use to improve user efficiency. This removes the need to remember multiple usernames and passwords. NinjaAuth is also simple to set up. You only need to copy and paste the provided code into your website or application.
Overall, NinjaAuth simplifies everything and is an excellent business choice for 2022 and beyond.
Know Why NinjaAuth is the Best for Single Sign-On Solution?
#1
Streamlined Security Compliance
#2
Single Login for Multiple Applications
#3
Easy Deployment of Applications
#4
Improved Control Over Sharing
#5
Combat Password Fatigue
#6
Conditional Access Privilege
#7
Multi-Factor Authentication
#8
Authentication at Ease
#9
Unbelievable pricing - the lowest you will ever find
#10
Everything your business needs - 50 apps, 24/5 support and 99.95% uptime
Join the SaaS Revolution
All-in-One Suite of 50 apps

Unbelievable pricing - ₹999/user

24/5 Chat, Phone and Email Support