SSO Implementation Steps Best Practices
Users can access numerous company apps with a single set of login credentials thanks to Single Sign On (SSO), an authentication and authorisation technique with SSO Implementation Steps Best Practices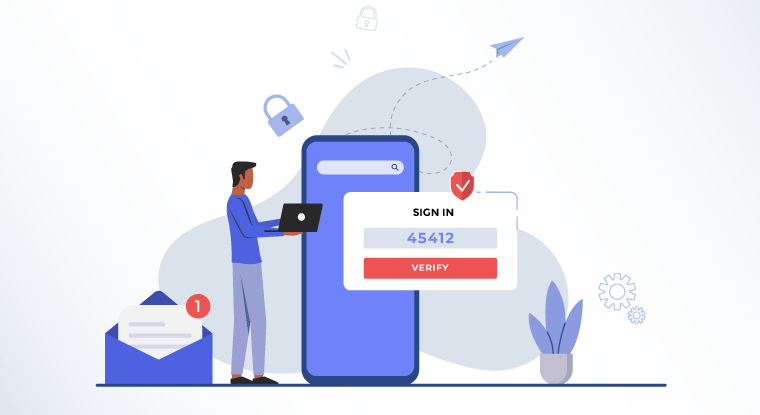 Single Sign On (SSO) is an authentication and authorization method that enables users to access various corporate applications using single login credentials. Simply said, SSO merges several application login windows into one, allowing you to enter credentials once and gain access to all apps without having to log in to each one individually. End-users save time and effort by not having to regularly sign in and out of a variety of online, on-premises, and cloud apps. SSO is a key component of identity access management (IAM) or access control services.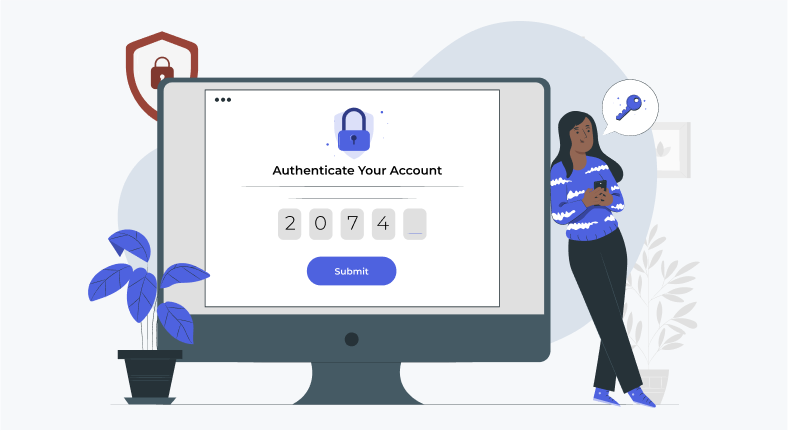 When an SSO solution is correctly deployed inside a business, it simplifies overall password management, enhancing productivity and security by reducing the chance of lost, weak, or forgotten passwords.`
Steps To Deliver An Effective SSO Architecture.
Single sign on solution like NinjaAuth by 500apps may require some steps to be completed to ensure an effective SSO architecture. Given below are those steps:
Review SSO Objectives As Part Of The Broader IAM Program
Investigate your alternatives for deploying SSO and choose the ones that make the most sense for your present and future organization. To keep ahead of the expanding demands on IAM infrastructure, businesses installing or reimplementing Single Sign On Solution should strive for IAM agility, which may allow them to respond to future changes in business objectives and security expectations.
Identify Users And Needs, Evaluate Capabilities, And Conduct A Gap Analysis
You must determine the organization's SSO needs, which may require many important decisions. Employees, business-to-business partners, and consumer SSO may have entirely different needs. Some businesses can find it challenging to implement an SSO solution for all sorts of users and all apps. Thus, in many cases, taking a staged approach and SSO Implementation Steps Best Practices a subset of user groups makes more sense.
Create An Architecture To Enable SSO
It is essential to consider whether the company has the expertise and resources to operate the SSO software safely and with high availability. You must choose whether to deploy SSO software on-premises, employ a cloud-based service such as IDaaS, an abbreviation for identity access management as a service, or implement a hybrid solution.
Determine Authentication Of User
One of the most important aspects of delivering SSO is ensuring that users are properly authenticated. It is essential to take an adaptive trust-based approach to user authentication in today's world of cyberattacks and phishing attempts. The continuous adaptive risk and trust assessment, also known as the CARTA technique, is a part of SSO that identifies corroboration and analyzes several signals, including affirmative signals that confirm the user is who they claim they are (such as device and IP address recognition) and negative signals that suggest elevated risk (such as aberrant behavior).
Evaluate Additional Requirements
After defining the overall architectural approach, you must consider various requirements particular to the enterprise, such as access to Microsoft Office 365, Amazon Web Services (AWS), and APIs. It is not always required for all employees to have SSO access to all the apps they use, especially if providing an SSO connection to a seldom-used application would be prohibitively expensive.
Using all these criteria, create a short list of the best Single Sign On Solution.
SSO Implementation Steps Best Practices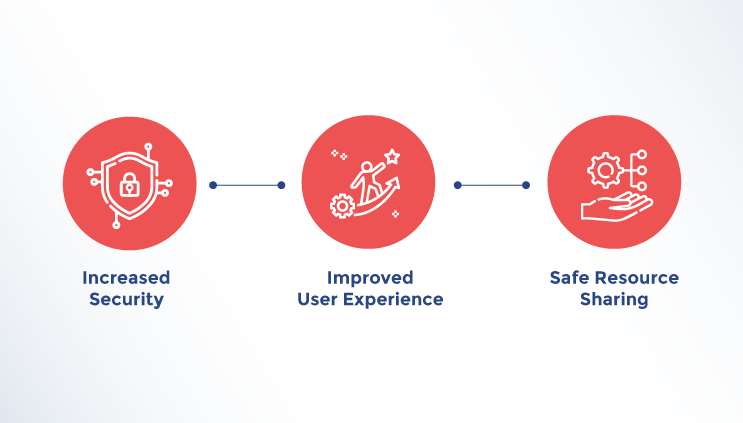 Here are a few of the best practices for single sign on that can help you utilize the tool more efficiently.
Password And Email Resets Are Not Permitted
You must utilize this feature and stop a user from changing or resetting his password over email. Companies typically prefer that a user only use her work email address since this is the email address that the firm owns. You must not allow the user only to convert it to a personal email address. This ensures data security and prevents your employees from accessing all company information by logging into a single platform. You can also limit your employees' access controls so that they do not view information that is not required to complete the current task.
Set Session Timeouts
Allow idle user sessions to expire rather than leaving a user signed in continuously. You may use the session timeout value from the SAML answer or have a per-account option. When a user hits a link in the app after the session has ended, your app should submit a SAML request to the identity provider to determine whether or not the user is still permitted to sign in to your app.
Sign-In Requirements
If the application receives a sign-on request but the user's browser already has an active session, replace it with a new session. This decreases the possibility of a user accidentally viewing someone else's data. Sign-in requirements, one of the best practices for single sign on, are also useful for users who utilize SSO portals to sign in to many accounts inside the same application.
Best Practices For Delegated Authentication
Delegated authentication is similar to single sign on, but it provides an alternate payment authentication method that does not compromise consumer experience or security. Issuers can delegate authentication to a third party. This might be an acquirer, a digital wallet provider, or you, the merchant. Delegated Authentication broker programs are now available from payment networks such as Visa, Mastercard, and GIE Cartes Bancaires.
Customers may have an entirely different purchase experience if you are a larger firm that collaborates with numerous PSPs. Some clients may have even more hassle, or even fewer authentication alternatives, adding further hurdles while completing the transaction. Furthermore, the lack of consistency may do little to alleviate client concerns.
Despite this drawback, delegated authentication has a few benefits. They must be utilized in the following ways:
Provides Control Over The Authentication Process
You already know your consumers, what they want, and the best way to validate their payments without interfering with their experience as an online merchant. Delegated authentication gives you control over the authentication process. You may meet the SCA standards by determining when and how to verify your consumers while ensuring they have a smooth, uninterrupted transaction process.
Encourage Seamless Payments
You must employ Fast Identity Online (FIDO) authentication to join Mastercard and Visa's card scheme programs. The customer account login can be used as payment transaction authentication for merchants registering their customers through the service. FIDO supports passwordless authentication. Thus the consumer only requires their personal device to complete payment. When a consumer decides to make a transaction, they've already verified themselves in an SCA-compliant manner. This is similar to seamless authentication in terms of consumer experience.
Best Practices For Federated Authentication
Federated authentication reimagines user identities and digital service access. An identity provider manages a user's data points to create a single digital identity (IdP). The identity provider develops confidence with other apps and services using a single digital identity.
Federated identity management architecture has significant advantages over traditional authentication solutions. You must utilize these advantages to benefit your company. Listed below are certain factors to keep in mind while doing so:
Increased Security
In non-federated systems, a user must log in to each system using a unique set of credentials. Each such login adds a point of vulnerability, increasing the chance of unauthorized people attempting to hack. On the other hand, a Federated identity secures a user's authentication to provide access to apps across many domains. The method also decreases hacking threats by limiting the number of logins to one.
Improved User Experience
Single-point provisioning Federated identity allows for single-point provisioning, making it easier to give users access. Users need to submit their credentials once to access numerous apps across federated domains. This promotes user comfort and productivity while also improving user experiences.
Safe Resource Sharing
Federated companies may exchange information and resources effectively without jeopardizing user credentials or security. Furthermore, data handling is simplified. Organizations utilize an IdP to store user data, which streamlines their data management operations.
Summing It Up
Delegated authentication is preferred in Employee Identity circumstances, such as when current employee credentials must be used for partner or customer portals. However, federated authentication is the more versatile choice and gives a larger technique of linking access management rights. To authenticate user access to common platforms such as Google, federated identity management is used. Despite this benefit, most organizations prefer sing sign on software as it provides access to various systems within the organization, which is generally sufficient. The worldwide economic benefit is that related firms do not have to duplicate information, users are more traceable, and the user experience is enhanced by requiring fewer logins to access numerous services.
So, do not hesitate to purchase an SSO Configuration solution like NinjaAuth by 500apps, which is perfect for enterprises that need to handle various applications with varying authentication requirements. You can add an infinite number of applications and manage them all with a simple and straightforward single sign-on. Visit the 500apps website to learn more about NinjaAuth, one of the best Single Sign On Solution."
Know Why NinjaAuth is the Best for Single Sign-On Solution?
#1
Streamlined Security Compliance
#2
Single Login for Multiple Applications
#3
Easy Deployment of Applications
#4
Improved Control Over Sharing
#5
Combat Password Fatigue
#6
Conditional Access Privilege
#7
Multi-Factor Authentication
#8
Authentication at Ease
#9
Unbelievable pricing - the lowest you will ever find
#10
Everything your business needs - 50 apps, 24/5 support and 99.95% uptime
Join the SaaS Revolution
All-in-One Suite of 50 apps

Unbelievable pricing - ₹999/user

24/5 Chat, Phone and Email Support